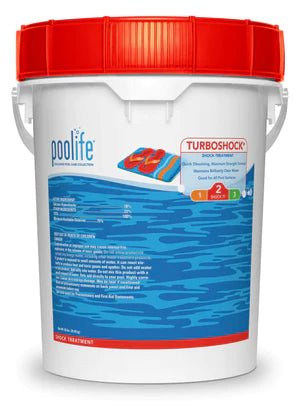 Poolife Turbo Shock 78% 65 lbs.
The strongest Cal Hypo shock product in the industry! Dissolves quickly and completely to combat algae and bacteria and keep pool water sparkling clean and clear with less work.
• Shock treat at least once a week.
• Good for all pool surfaces.
Active ingredient: 78% Calcium Hypochlorite (Cal Hypo)
THIS ITEM IS FOR LOCAL PICKUP ONLY.